Mingjue Gongfu Advanced Training And Teacher Training Retreat, Hainan China with Teacher Wei, Teacher Xiao, and organizers
Welcome to join our special retreat on the tropical Hainan Island. The Mingjue Gongfu Advanced Training and Mingjue Teacher Training takes place in a health center on the beautiful beach near Haikou, the capital of Hainan island. Deepen your Mingjue Gongfu or join us to the Mingjue Teacher Training.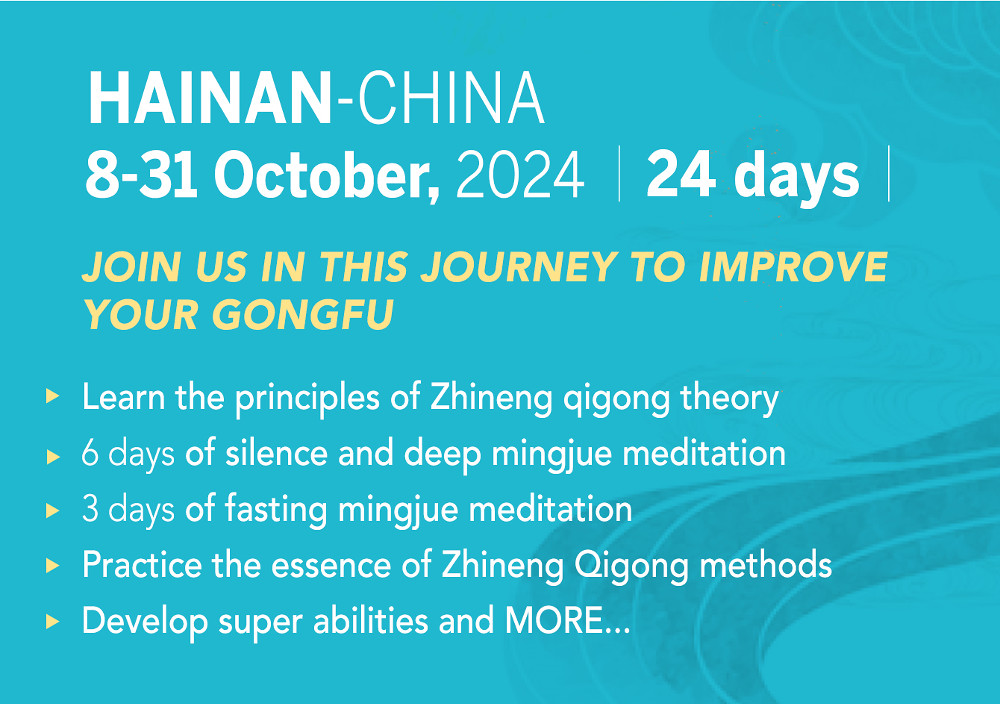 Additional Contents For Teacher Training
If you want to join our retreat to become a Mingjue Teacher:
Practice creating the qi field, consciousness field
Leading practice: the essence of Zhineng Qigong
Explain methods and some important theory
Exam and certificate
2400 USD: includes a double room, meals, practice room, tuition, and other services.
– Additional cost for a single room; 312 USD, total price is: 2712 USD
– Additional fee for Mingjue Teacher certificate: 150 USD
Contact And Registration
Contact and register with an organizer of your choice:
English:
Spanish:
French:
Italian:
Portuguese:
Russian: