Mingjue Healing And Healer Retreat On Hainan Island with Teacher Wei, Teacher Xiao, and organizers
We are very excited to hold a healing and healer retreat on the tropical Hainan island in April 2024!
The Mingjue Healing and Healer Retreat takes place in a health center on the beautiful beach
Whether you need healing and want to learn the powerful healing techniques of Zhineng Qigong or would like to train as a healer, you are welcome to join our retreat on tropical Hainan Island.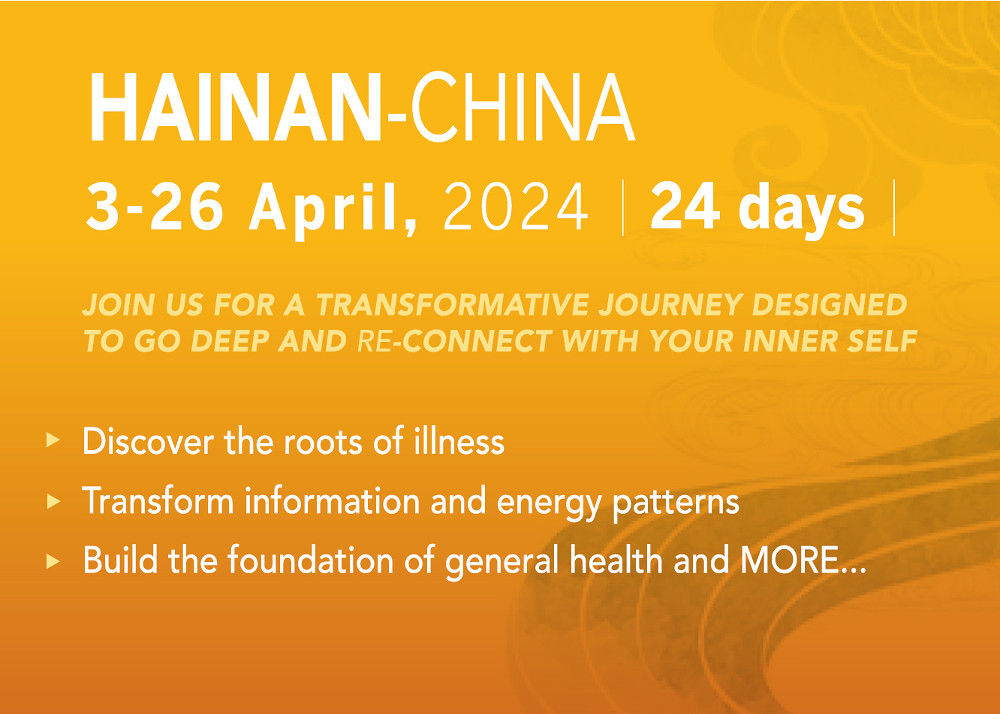 Additional Requirements For Mingjue Healer Certification
If you want to join our Mingjue Healer Training:
Train mingjue power of observation, concentration, penetration, transformation and trust
Learn to diagnose by training the super abilities of mingjue
Learn and practice mingjue healing: its theory and techniques
Practice healing for others during class
Exam and certificate
2400 USD (includes double room, meals, practice room, tuition, and other services).
– Additional cost for a single room; 312 USD, total price is: 2712 USD
– Additional fee for Mingjue Healer certificate: 150 USD
Contact And Registration
Contact and register with an organizer of your choice:
English:
Spanish:
AnYue Ana Barrios: 

zhinengcuenca@gmail.com

 (Spain)
Maria Teresa Coral: 

teresacoral@gmail.com

 (Spain)
Oscar Silva & Mayra Corona: 

darconcorazon@gmail.com

 (Mexico)
Taty: 

Taty.rosas@gmail.com

 (Mexico)
Ariadna: 

Arialvarez@mac.com

 (Mexico)
Citlalli Alvarez: 

yesca1967@yahoo.com

 (Mexico)
Blanca Beristain: 

blancaceciliabll@gmail.com

 (Mexico)
Yrmgard Cosson: 

yrmgard@gmail.com

 (Venezuela)
Italian:
Delia: 

delia.trezza@gmail.com

 (Italy)
German:
Elisabeth: 

ottel_gattringer@yahoo.de

 (Austria)
Hungarian:
Thomas: 

korponaitom1990@gmail.com

 (Hungary)
Russian:
Vasilina: 

asushka_smile@mail.ru

 (Russia)